When it comes to flooring choices, timber flooring is becoming more and more popular among homeowners nowadays. Wood has a more traditional appearance than carpet or tiles, which appeals to some people, while others like it because of its ease of cleaning and maintenance.
Any house, old or new, may benefit from the warmth, character, and beauty of wood flooring. There is a higher initial cost for wood flooring than carpet or linoleum, but it may survive for decades with proper care and maintenance.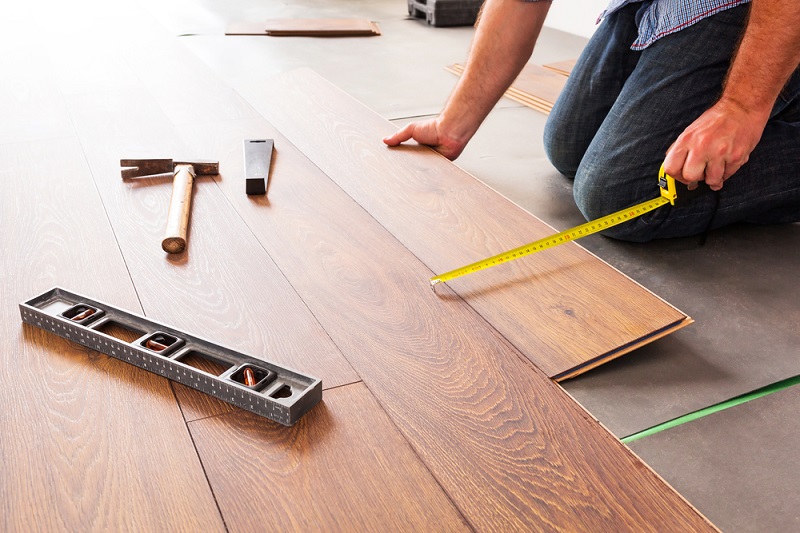 Some Points to Know More About Timber Flooring
Sturdy and Resistant
The strength and long life of wood flooring are two of the most critical factors in the popularity of this kind of flooring. Hardwood floors will endure long with good maintenance, even if they become scraped or dented from everyday use.
Furthermore, since timber flooring is made of natural materials, they retain heat better than other types of flooring, such as laminate, tile, or stone, making them a better choice for colder areas. Wooden flooring is durable and can withstand considerable foot traffic; therefore, it is perfect for residential and business settings.
Improve the appearance of your house
Timber flooring induces a sense of warmth and sophistication in your house. In addition, it enhances the appearance of your home and aids in creating a favorable first impression on visitors.
Your house will be more valuable because of it
Even if you don't plan on selling your home, timber flooring will definitely increase the value of your property since buyers are always willing to pay more for a hardwood floor than a carpet. Many individuals avoid carpets that others have used because they believe they are a breeding ground for allergies. Because of this, they are considering replacing the carpets in their current home with hardwood flooring.
Make your house more acoustically efficient
Wood is an excellent absorbent when hollow noises or other vibrations are present. Many dance and music studios use wood floors for this exact reason. It is a good sound insulator as well which is why it is good for use in libraries as well.
The air quality will improve
A timber flooring is the best option for your house if you have allergies to dust, pollen, or other common allergens. Wooden flooring is an excellent option if you are prone to allergies. While carpet contains fibers, tile and laminate have grout lines and embossing. Dust and other allergies always gather in between the grout lines and embossing. As it does not happen in the case of timber flooring, the environment becomes a lot healthier.
For a long period
Although hardwood floors are simple to maintain, long-lasting, and healthier for the environment, they may be pricey. However, in the long term, they are more cost-effective. It is easier to clean and less prone to get damaged. Over time, this will save you money on cleaning and repairs. Additionally, hardwood flooring may endure for centuries since they are so sturdy. Therefore, you have to pay little to no money for repairing purposes.
Cost-effective option
The durability of the flooring makes it a cost-effective option. Even though it costs a bit more upfront, in the long run, it will save a lot of money.
There is a wide range of options available
There is a wide variety of wood species and grades available for use as flooring. Different grades of wood are available, so you may choose the one that best fits your budget and lifestyle.
To sum it up
If you're considering a new floor, solid timber flooring is an excellent option that offers a wide range of advantages. When it comes to long-lasting, beautiful, and easy-to-maintain flooring, solid hardwood is an excellent option.